Sharing GIFs on a social platform can be problematic. so we, the Pi7 team, have created a GIF compressor for Discord. On this platform, anyone can compress or optimize GIFs easily. As we all know, Discord is the easiest way to chat, video, and text. But, there is a size limitation for sharing GIFs on Discord. So, we will try to reduce gif size with the GIF optimizer tool.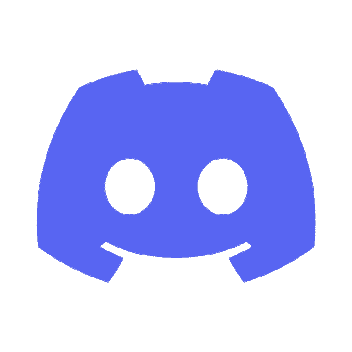 In Discord, there is also a default option to search and share GIFs with friends. But if you want to send a gif from your device, you need to compress it.
Steps To Compress GIF For Discord
In this article, we will try to compress a gif for discord with 4 steps.
let's cover topic given above one by one in detail with the help of pictures.
Select And Upload GIF
First, you have to choose a gif from your device. you can also drag and drop gifs in the blue box given above. Immediately after selection gif compressor will start uploading and extracting information from the gif you have selected for the discord platform. As shown below in the gif image:-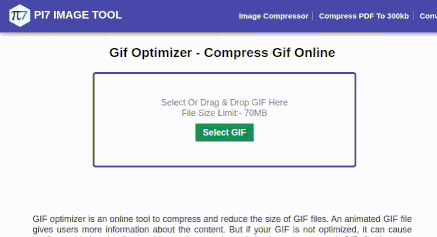 After upload, a box with a dotted border will show on the screen which will contain all the information about the gif file. For example, width and height of gif, frames in gif, size of gif, etc.
Check Advance Options
Moving further, you have to check the box with advance options. It will show 5 advanced options to optimize a gif file. For detail, you can check them on the GIF optimizer page.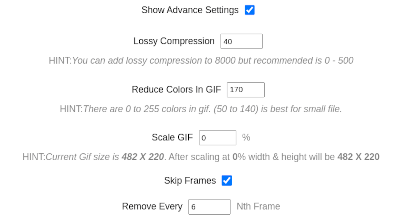 Lossy Compression
Color Reduction
Scale GIF
Skip Frames
Add delay in Skipped Frame.
Scale And Color Reduction With Gif Compressor For Discord
Next, we will reduce the image size to achieve our target. On the discord platform, there is a limit of 256kb for every gif file. So, first, we will add lossy compression to an image. If lossy compression did not work then second we will reduce colors from the gif. Also we can scale gif file to reduce its size to 256kb. You can check the article "Compress GIFs to 256kb" by the Pi7 team.
We will increase the lossy compression and scale value until we get a gif with 256kb. For a video tutorial, you can watch the youtube video given below.
Compare And Download Optimized GIF
GIF compressor will take a few seconds to process file so you can share it on discord. you can compare the unoptimized and optimized gif files after compression as given in the image below:-

If you don't have a nitro Discord account, you need to optimize your gif files because you can't upload large files to Discord without a nitro account. In this case, our GIF optimization tool can help you achieve your goal.
Video Tutorial To Compress GIF or Emoji For Discord
Below, You can watch a youtube tutorial by the Pi7 team to compress gifs for discord. In the video, all topics are covered step by step.
We hope you find this article useful.