Generate Strong Password (Secure And Complex) | Pi7 Crypt
A longer password is perfect
Contains numbers : 1 2 ... 9 0
Contains uppercase letters : A B ... Y Z
Contains symbols : ! ? # $ % & * + - =
No ambiguous characters : 1 l I ! 0 O Q 8 B
Character Combinations: 0
Possible Combinations: 0
Time to Crack Password: 0 Days 0 Hours 0 Minutes 0 Seconds
The length and characters of a password define the complexity of the password. To get high security you have to generate a strong password. As much as your password will be stronger you will feel much safer on the internet. Almost every social media platform recommend you for creating a strong password. Because there is the possibility to lose an account on social media.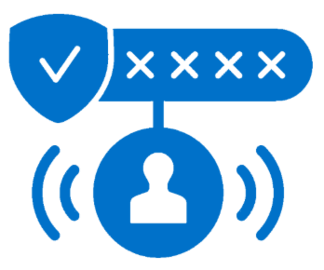 A password is a string or phrase that helps a user to access his/her files or account on the internet. Generally, people generate random passwords, and generating a random password is a safe method to secure your access from unauthorized users.
We can help you to generate a strong password
Use our online password generator tool to create a strong, secure, and random password. A strong password can help you to create an account on any website securely. With our tool, you can generate a random password by clicking on the 'Generate Password' button. Three random passwords will be created on the screen and you can choose any one from them.
Password Generator tool also suggests, which password is Strong or weak and how much time it will take to crack your password. So generate a strong password for a secure account. because generating a strong password for you is our priority.
Follow the instructions for a strong password?
There are some tips for our users which can help them to create secure passwords. there are a few things that you have to remember while choosing a password.
Do not use personal information
Keep in mind that your passwords should not be based on information that others may know or can easily find. Most people use passwords like "surname@123". Avoid the following things:
Your nickname or surname.
Don't use your birth years.
Name of your dog or another pet.
Name of your town or city.
Don't include your phone number.
Name of your mother or girlfriend.
Avoid using common words
Some of us use simple and common words in our passwords that are not safe. Because anyone can guess them. for example:
Default words that are pre-set in your accounts like:- "admin" or "superuser".
Don't make a simple pattern like "abc@123" or "202526"
Only number or character pattern for ex: "123456789" or "abcdefgh"
Also, take a look at the suggestion given by google to create a strong password.
Read This Page In Other Languages