Reduce Image Size Online | Pi7 Reducer
Pi7 Reducer helps you to resize the image (JPEG, PNG) and maintain the aspect ratio according to the width of the image and reduce image size by compression technique without losing quality.
---
How to reduce the size of an image?
Select images file from your phone/computer.
Use medium compression with the auto-resize function it will reduce the size by 70%.
Click on the "Compress Image" button.
Wait for the process, size and dimensions will change automatically.
After reducing the image size, download it one by one.
Note: One Time Limit To Resize Pictures Is 10 And File size Limit Is 30Mb.
---
Automatic Resize Image With Intelligent Compression
Image compression can be done by reducing the width and height of images so that we can store fewer pixels or by reducing the quality of pictures.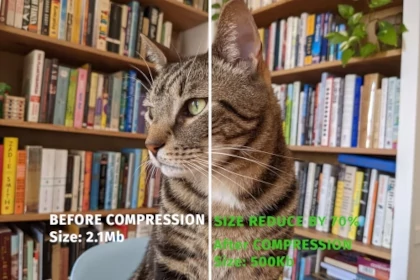 Pi7 Reducer is a online tool that uses the lossy compression technique to reduce the size of image files. In PNG files, fewer colors lead to minimum file size. This process reduces the image file size by 70% as shown in the picture above.
---
Related Links
---
© Pi7 Productions
| Privacy Policy | Contact Us | Text Sitemap | XML Sitemap